Redland 49 Vent Tile
It's time to get the job done. Your home needs the right ventilation.
The Redland 49 Vent Tile makes it easy to vent your loft, bathroom extractor fan, or soil vent pipe.
It's Never Been Easier to Vent Your Home
✔ Simple installation - One vent replaces one tile
✔ Colour matching - So your roof looks untouched
✔ Find the right product - Follow the steps below
✔ Free delivery - On all UK orders
✔ 30-day returns - No questions asked
The Big Problem with Roof Ventilation
Old homes don't have any. New homes need more.
Here's why:
🔴 You're making more heat (showers, washing, and central heating).
🔴 Your home holds heat better (double glazing, loft insulation, and cavity wall insulation).

And that's a problem because warm air rises into the loft, meets the cold surface of the roof, and condensates.
Over time, untreated loft and bathroom condensation can lead to damp, rot, and mould growth.
The Redland 49 Vent Tile - A Multi-Purpose Solution
The Redland 49 Vent Tile is an almost invisible solution with 3 key applications:
🏠  Loft ventilation
💦  Shower fan
🚽  Soil vent pipe
How It Works
There's a grille vent in the top cover with a unit fixed to the back.
Together, they allow air to flow between the roof space and outside.
This is perfect for loft ventilation because it helps to circulate and remove stale air.
Our pipe adaptor makes it easy to connect your bathroom extractor fan - a simple way to exhaust your shower steam.
Any rainwater entering the vent flows out through the bottom, onto the tiles below.
Easy to Install
The Redland 49 Vent Tile is quick and easy to fit.
Replace 1 tile. No batten cutting is required. Cut existing felt to the size of the vent throat and fold it out.
We recommend working with a professional roofer.
Choose Your Product
The Redland 49 Vent Tile is compatible with: 
Redland 49, Marley Ludlow Plus, Forticrete V2, Sandtoft Standard Pattern.
Length - 385 mm

Width - 230 mm
Too small? Get the bigger version here: Redland Renown Vent Tile.
Or take a look at our full range of Redland Tile Vents.
Choose Your Package
Colour
You can select your colour from the colour drop-down menu.
You can request a colour match by email to scott@beddoesproducts.com. 
Package
1️⃣ Vent Only 
This option is perfect for loft ventilation.
If you're not connecting to any pipework, now or in the future, this option is all you need.
2️⃣ Vent + Pipe Adaptor
The pipe adaptor connects the vent to extraction units via existing pipework.
Diameter - 110mm
You can buy the pipe adaptor separately later here: pipe adaptor 
3️⃣ Vent + Pipe Adaptor + Flexible Pipe
The flexible pipe provides a high-quality flexible connection between the roof tile vent and existing pipework.
It can extend between lengths of 250mm - 550mm.
Adjustable ties allow diameters between 120mm - 77mm.
You can buy the flexible pipe separately later here: flexible pipe
The Technical Part
Details
UK designed and manufactured
Single tile format

Product weight - 0.5 kg
Features
Upper cover, which has a grille formed within the visible area of the tile
An underbase collects and discharges rainwater back to the roof
The 4mm grille allows an airflow capacity of 7,500 mm² per unit
Minimum roof pitch - 22.5 degrees
Why Beddoes Products?
We only sell roof tile vents. 
This narrow focus means we can make the best products possible and give you helpful advice.
And we make all our products in-house.
So we can colour match to your tiles and easily make changes to your order.
Fast & Free Delivery
FREE DELIVERY on all orders
And we'll never take more than 5 working days to send it.
We only use DPD Next Day delivery services.
So you can always expect delivery within 7 working days.
Also, you can track your order and get text or email updates with your DPD delivery slot.
30-Day Returns
The BP Risk-Free Guarantee
Hassle-free returns within 30 days, with a full refund. 
To return your order, please open or download one of the returns forms below, print it and insert it into your box.
Beddoes Products Returns Form (Printable Webpage)
Reviews
Customer Reviews
tile vent
very good **************
09/16/2021
Raymond R.

United Kingdom
Very Happy
Great product. Easy to fit & works fine. Products arrived on time and in excellent condition. Very happy.
08/08/2021
Krzysztof W.

United Kingdom
Roof ventilation tile
After installation first one I bought second one for waste pipe ventilation :D
08/08/2021
Krzysztof W.

United Kingdom
Roof ventilation tile
Looks very good and fit perfectly.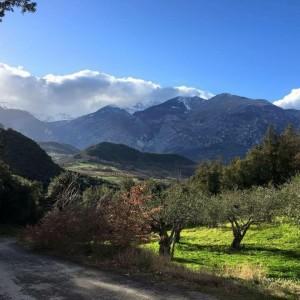 SR
04/24/2021
Susan R.

United Kingdom
Great quality roof tile vent for our extractor fan
super happy with Beddeos and their roof tile vents. this is our 2nd order and the service and quality is always superb. Brilliant customer service from Scott. He is excellent. Very knowledgeable and very quick to answer any product questions.
04/28/2021
Beddoes Products
Thanks, Susan. Really appreciate you taking the time to write a review!
04/24/2021
Anonymous

United Kingdom
Redland 49 tile vent
Great product, good price and matched tiles on roof . Highly recommend.
04/28/2021
Beddoes Products
Thanks for your review! Glad you're happy with the product
11/24/2020
Alex K.

United Kingdom
Redland 49 Vent Tile
I ordered this product after looking into my options online: this seemed to be my best option and the description was clear. Ordering was easy and my product arrived a couple days later. I have yet to fit the vent tile but the colour matches my existing tiles and the measurements are corresponding. Overall I'm very happy with my order and will definitely use this company again. Competitive prices and fast delivery can be expected.
11/25/2020
Beddoes Products
Thanks for the good feedback! I'm glad you're happy with your order. Scott
11/04/2020
Anonymous

United Kingdom
Fantastic
Brilliant for our extractor fan. Super simple to install. Excellent price and excellent customer service